K-Tape My Skin
Skin Color-Matching System
Introducing a major breakthrough in tape color technology with the K‑Tape My Skin... a revolutionary skin color-matching system.
We have noticed that you are located in Canada or the United States. If you wish to purchase a product, please, click here, to select an authorized biviax distributor in your region.
Skin Color Scale

*All prices include 19% VAT, excluding shipping.
Mixed Colors
Box of 5 Rolls (5m each)

Incl. 19% VAT, Excl. shipping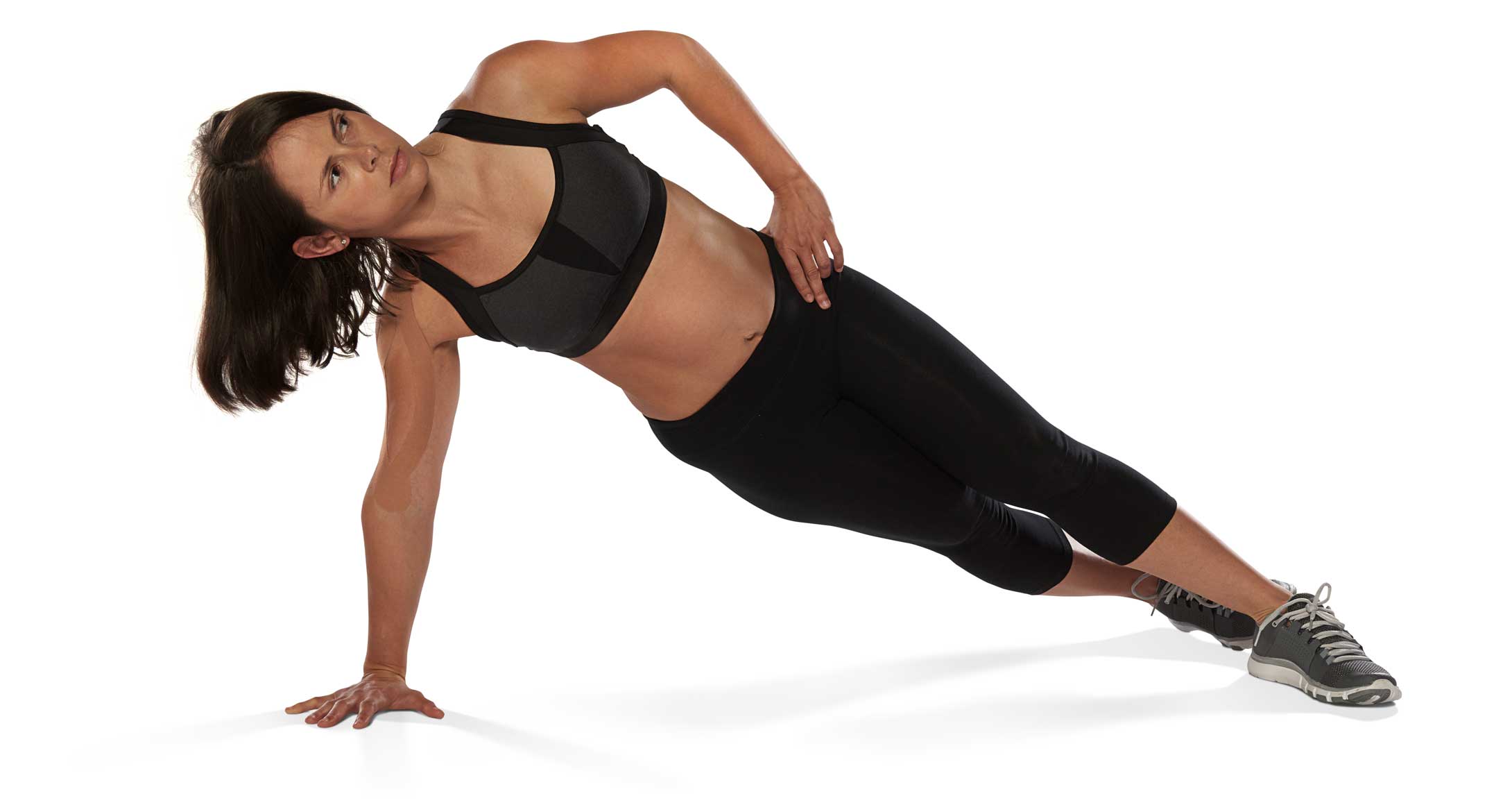 Accept No Substitutes
K‑Tape is an innovative product, recognized worldwide for its optimum quality and performance. The Kumbrink developed K‑Tape My Skin combines the best natural, raw materials with the most advanced manufacturing process available.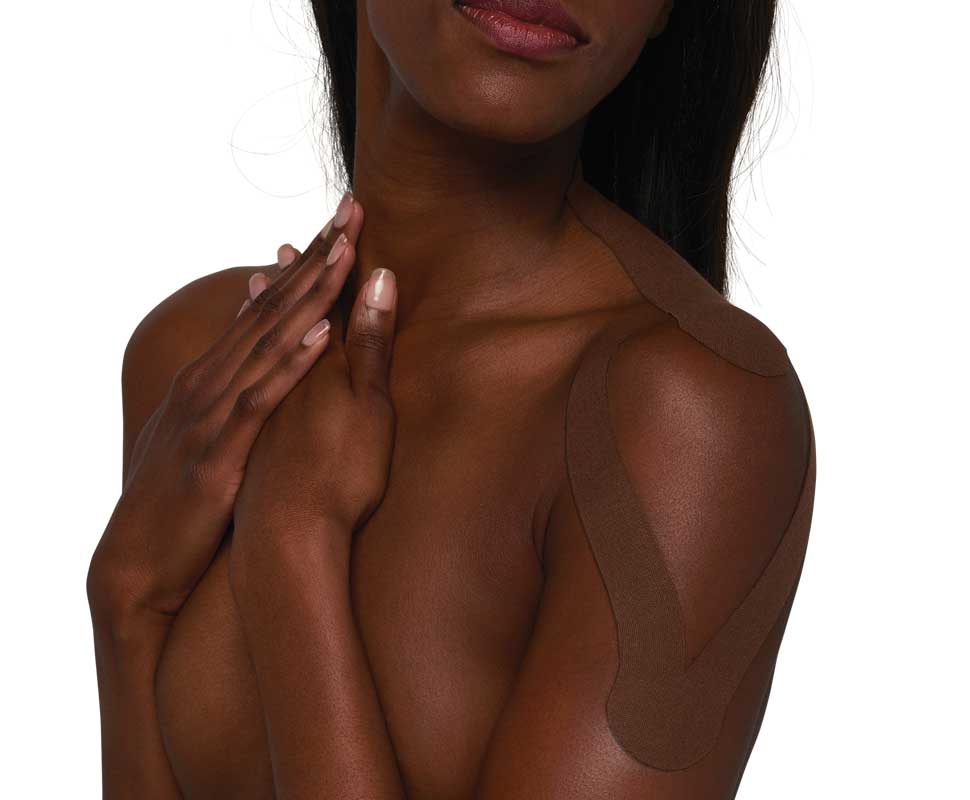 High-End Quality
The Cotton
Only high-quality cotton from one supplier is used for K‑Tape My Skin. This quality guarantees a fabric structure with homogeneous thread density and virtually knot-free manufacture.
The Elastic Thread
If a thread loses its elasticity, the therapeutic effect is lost. This is why we use the best quality elastane thread for K‑Tape My Skin. This ensures consistent elasticity levels throughout the entire period of use.
The Dyes
You need to be certain that dyes and adhesive do not harbor risks to the skin or health when applying a tape adhering to the skin for up to 7 days. We use high-quality dyes for K‑Tape My Skin, supplied by Dystar. The reason: Dystar products possess the OEKO-TEX Standard 100 label and are safety approved for use in baby clothing. K‑Tape My Skin is suitable for a variety of applications and a wide range of users.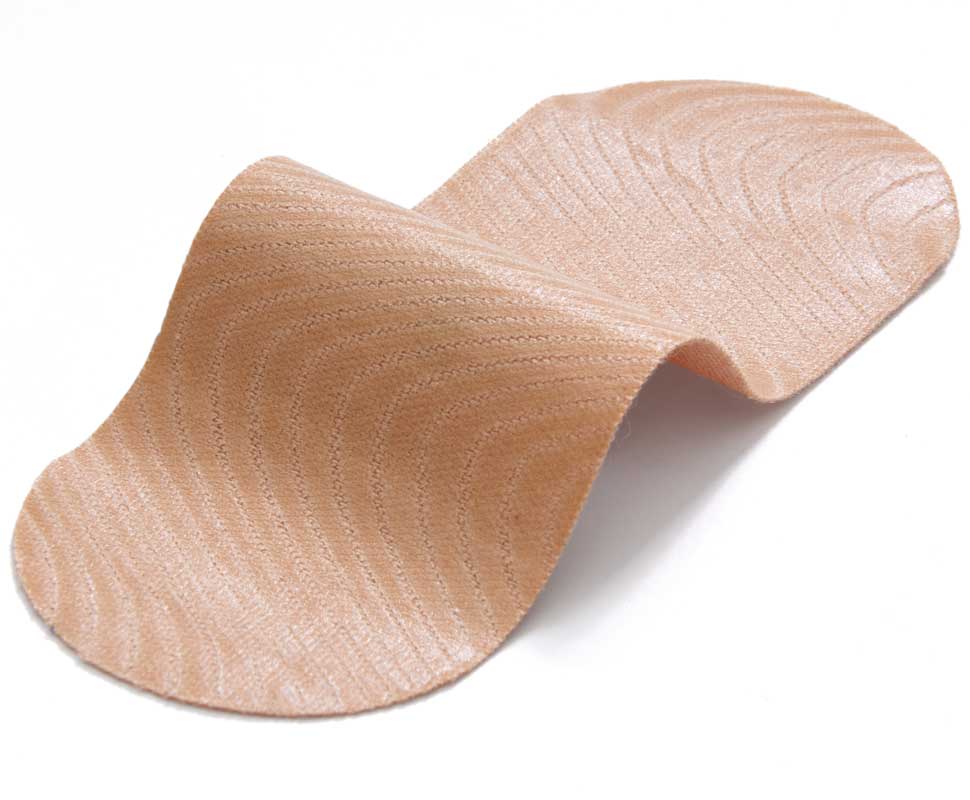 The Physiobond® Adhesive
Only K‑Tape My Skin is equipped with professional grade Physiobond adhesive.
Physiobond is a registered trademark in Europe and the USA and is used exclusively for K‑Tape. We recognize the quality of an adhesive depends not only on the choice of raw materials, but also in the manufacturing and finishing processes.
The objective during production is to create long polymer chains enabling the adhesive to anchor effectively onto the skin. This is followed by a complex temperature-time procedure to remove skin-irritating residual monomers. It is only then, that you can create a first-class tape that establishes a new standard.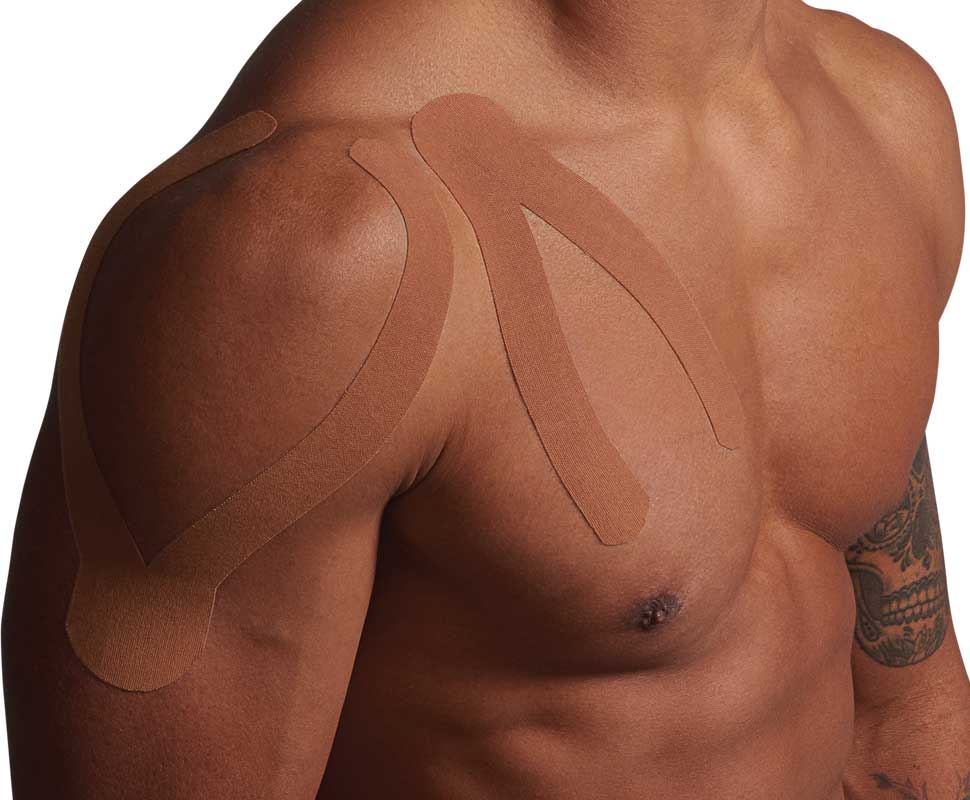 The Cut
Quite simply, it is the cut that ultimately demonstrates the outstanding quality of K‑Tape.
A clean, straight cut not only looks professional, it also guarantees better adhesion and duration of wear. If the threads are torn by an unclean cut or if a skewed position causes the outer threads to be frequently cut, the tape unravels at a faster rate and loses its adhesiveness. We therefore take time in production, following a meticulous approach and using high-quality tools, to produce the best cut K‑Tape possible.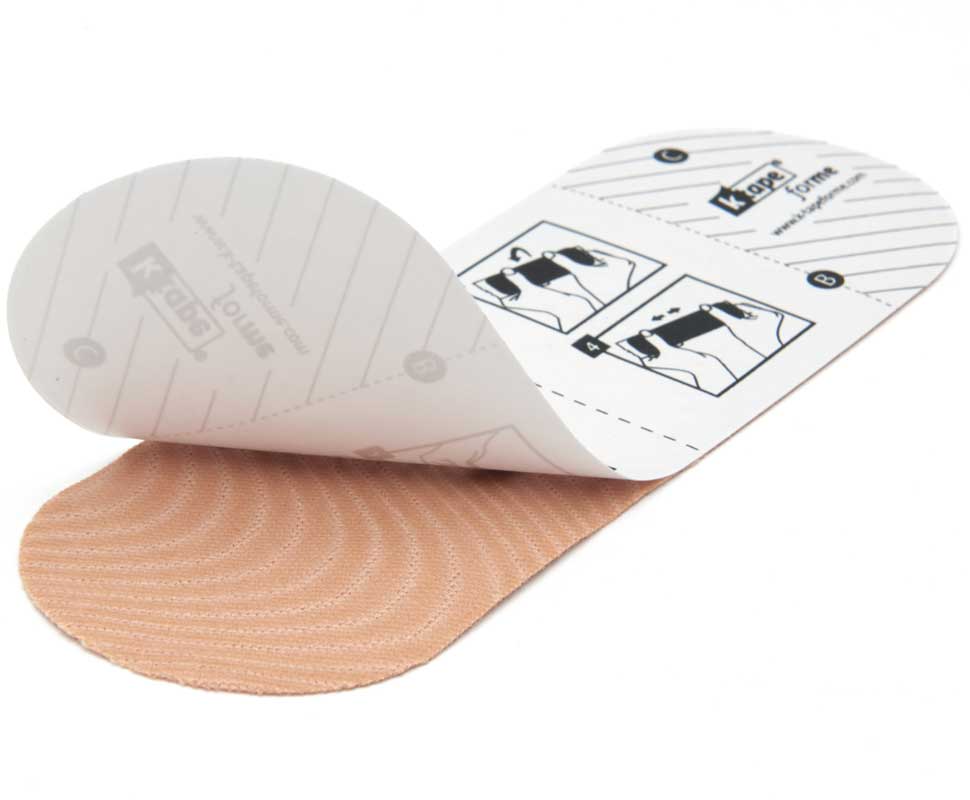 The Backing Paper
Typically, backing paper is only there to protect the adhesive coating. However, with K‑Tape My Skin, the backing paper has additional practical functions as well.
Paper Fibers
The correct orientation of paper fibers makes the backing paper more stable and K‑Tape Pre‑Cuts deform significantly less than those with conventional backing paper.
Prestretch
It is necessary to prestretch the cotton fabric during production to ensure crease-free manufacturing. It's an important production procedure we use for quality assurance.
K‑Tape My Skin is applied to the backing paper with 10% prestretch, automatically giving it the ideal amount of prestretch for muscle technique taping. By using the correct technique to apply the tape, it is possible to transfer the required amount of prestretch to the skin. This enables K‑Tape My Skin to always be pulled off the backing paper with the same amount of tension. Its handling always feels the same… every time you use it.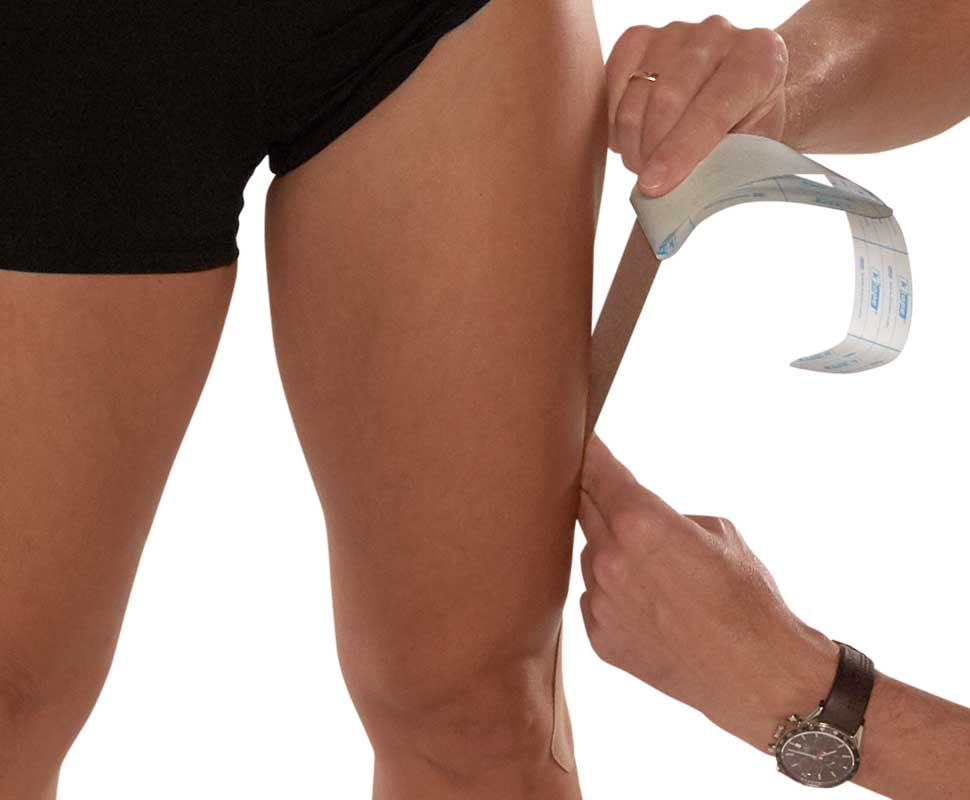 Benefits for Therapist and Physician
Patients receive a high-quality product, recognized worldwide for its performance quality. Skin irritation is nearly non-existant, which means no patient complaints. Its natural materials contain no harmful substances whatsoever.
K‑Tape My Skin may potentially adhere to the skin for one week. Many inexpensive tape substitutes adhere for just 2 to 3 days, meaning that they have to be changed frequently. Since patients usually have to pay for all treatments themselves, frequent renewal means higher costs for both patient and therapist.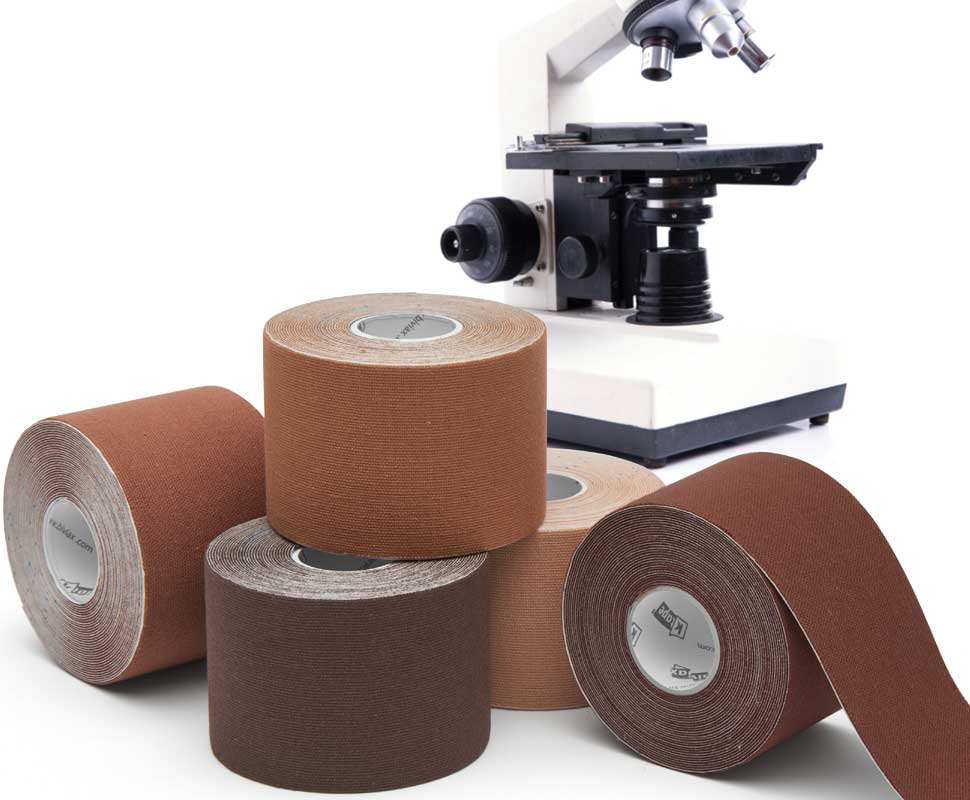 Quality Control
You can only find out how good a product is and how well it performs, when you start using it.
Our manufacturing process ensures that our products always meet expectations for quality and performance. You can be certain that this also applies to the raw materials used, as the SGS stringently tests our tape. The SGS is the world's largest testing institute. The test results (RoHS) for K‑Tape indicated that there are no additional, unnecessary components in its fabrication.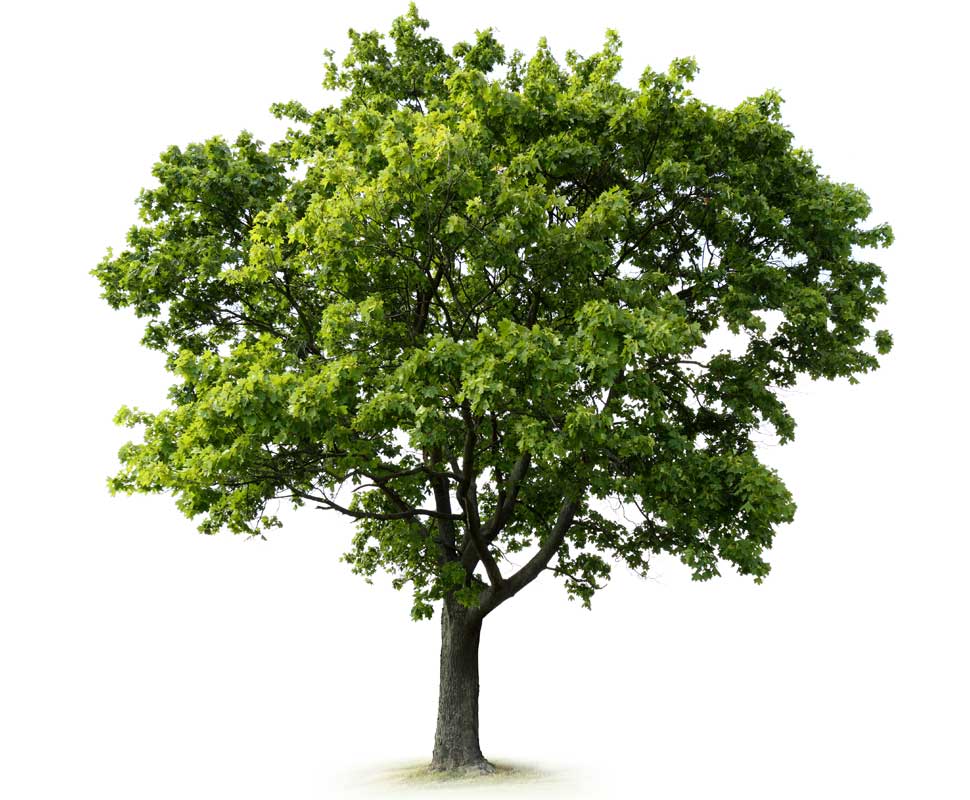 Environment and Sustainability
Our environmental concerns for waste and conservation have been carefully managed through the continuing efforts of biviax, which has received the environmental certificate from Germany's Green Dot Dual System (Duales System Grüner Punkt) for K‑Tape and Crosstape. The prevention of production and packaging waste, and thus the conservation of resources and reduction of greenhouse gas emissions, has continued to be a strategic objective at biviax.
The outer packaging for our products consists solely of paper and cardboard. Neither plastic sockets nor plastic backing materials are used for the K‑Tape rolls. We use only paper and cardboard here, as well. These items are more costly to produce, but are proving more friendly to our environment.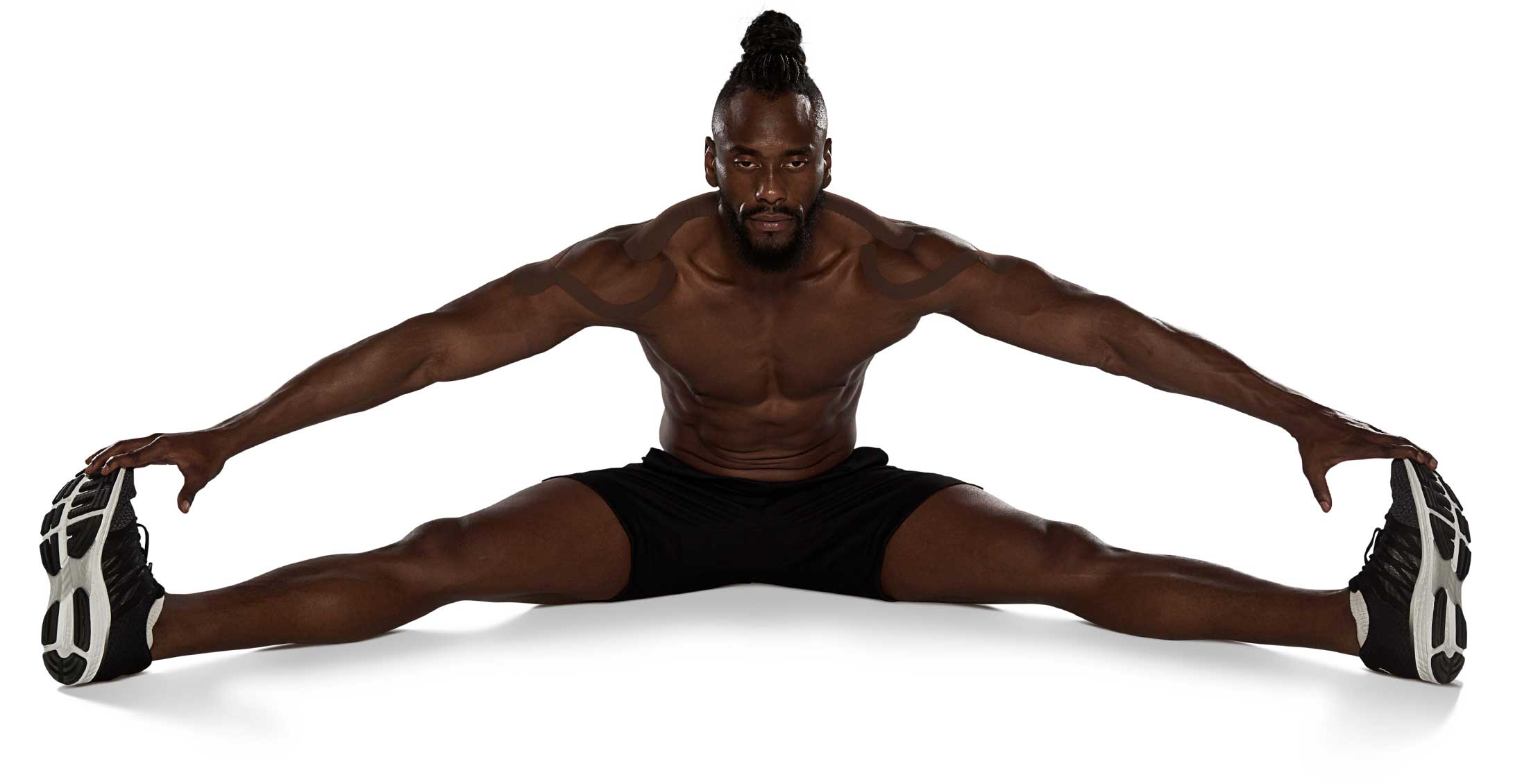 ×
Pricing for
healthcare

Professionals

If you are a Therapist, Doctor or a Medical Facility you are entitled to special pricing. Register now!