Crosstape
Innovative Therapy Treatments
The Kumbrink-created Crosstape patch is used to stimulate selected acupuncture points, enabling an acupuncture-like treatment without the use of needles. It can be used on trigger points, acupuncture points, tense muscles, sore joints and more.
We have noticed that you are located in Canada or the United States. If you wish to purchase a product, please, click here, to select an authorized biviax distributor in your region.
*All prices include 19% VAT, excluding shipping.
Crosstape® Mix
Box of 6 Sheets (55 Patches)

Incl. 19% VAT, Excl. shipping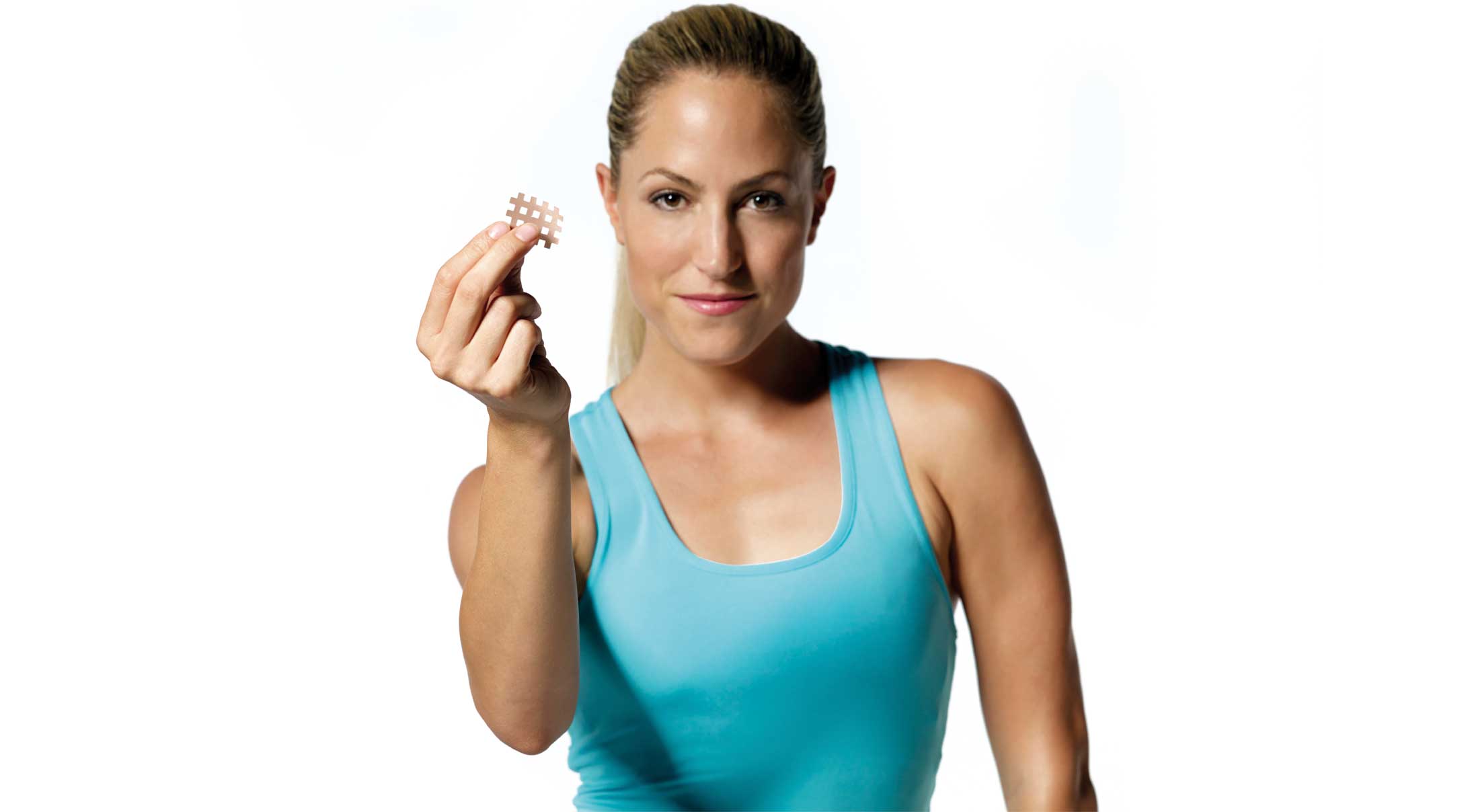 Targeted Crosspuncture® Therapy
Our Crosspuncture Therapy can be used for a diverse range of applications including trigger points, acupuncture points, tense muscles, sore joints, etc.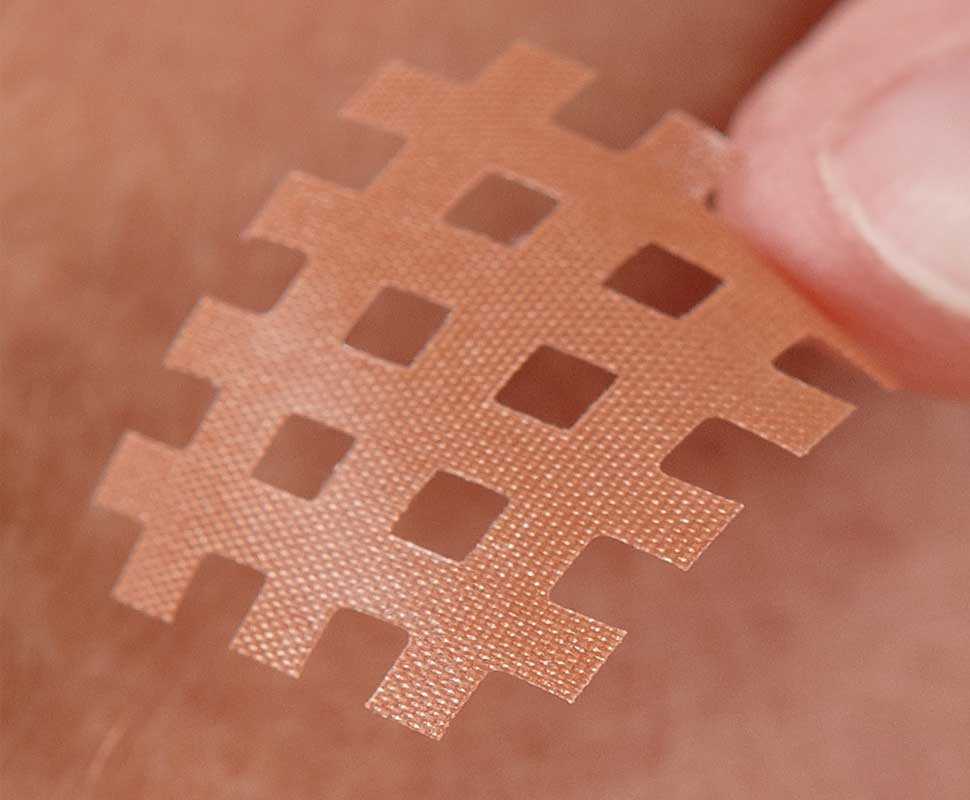 How does Crosstape® work?
The Kumbrink-developed Crosstape patch is made of dual mixed fibers and is attached to a specially coated backing paper. When pulled off the backing paper, the patch is charged up electrostatically so that it's ready for specific Crosspuncture Therapy. This means the Crosstape patch has a surplus of electrical charge, once pulled off the backing paper, that cannot discharge by itself. After the Crosstape patch has been charged in this manner, it is applied to the skin to stimulate acupuncture points and the areas of pain, where it slowly releases its electrical charge. Crosstape patches are water-resistant, can be worn for several days without any restriction and do not contain any active ingredients.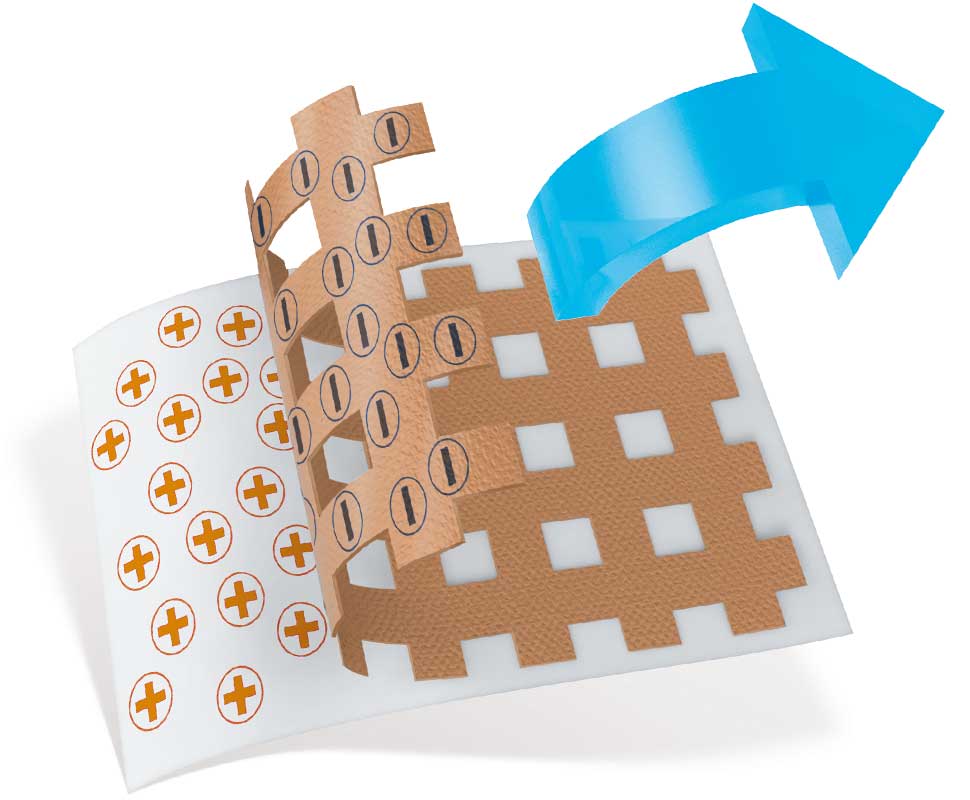 How does the human body function?
Very small electrical impulses control a large number of functions and information processing in the human body. Whether muscular, fascial or neural functions or acupuncture points, the body frequently uses measurable electrical circuits and resistance. Skin, the largest human organ, equipped with a multitude of receptors and complexly connected to the inner organs and the brain, is able to forward pain and sensory information. Modern medicine is taking advantage of the skin connections and its functions, whether for diagnostics (ECG) or treatment (electro stimulation devices) purposes. The same applies to acupuncture. The exact location of the acupuncture points are found via their electrical charge.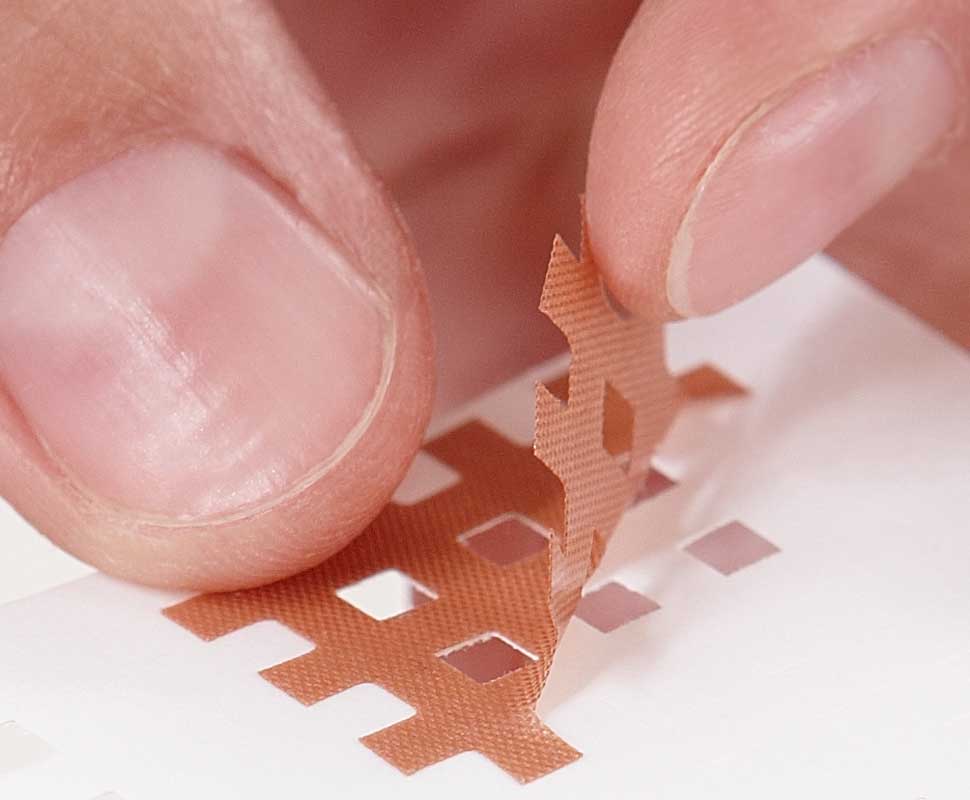 Crosstape® patches target the Crosspuncture® Therapy
Injuries, diseases, scars and tense muscles – all of these affect the body's electrical conduction system and result in dysfunction and pain being transmitted to the brain.
The fundamental component of the Crosspuncture Therapy is Crosstape. The water-resistant Crosstape is free of medication and active ingredients. The Crosstape patches are applied directly over points of pain, muscular trigger points and acupuncture points. Depending on the usage (such as showering, swimming, sport or work), they can stick to the skin for a period up to several days.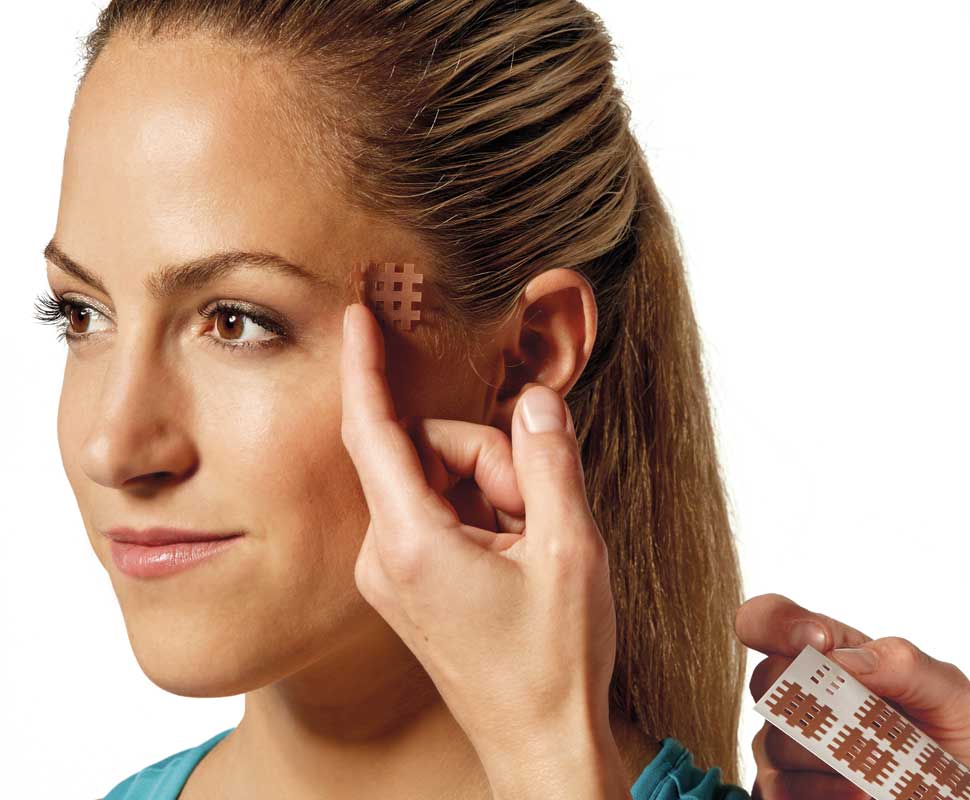 Many sizes. Many applications.
The Kumbrink-developed Crosstape patch is available in sizes S, M, L and XL. Size M is used most of the time. Sizes L, XL or several size M tape patches can be used on larger areas of pain. When doing so, it is important to remember that Crosstape patches are not elastic and are unable to follow the skin when stretched. It is therefore preferable to use several size M Crosstape patches, on areas where the skin is subject to strong stretching. The L and XL size tape patches are suitable for parts of the body less subject to stretch, such as the outer surfaces of the thigh and shoulder or the shin, etc.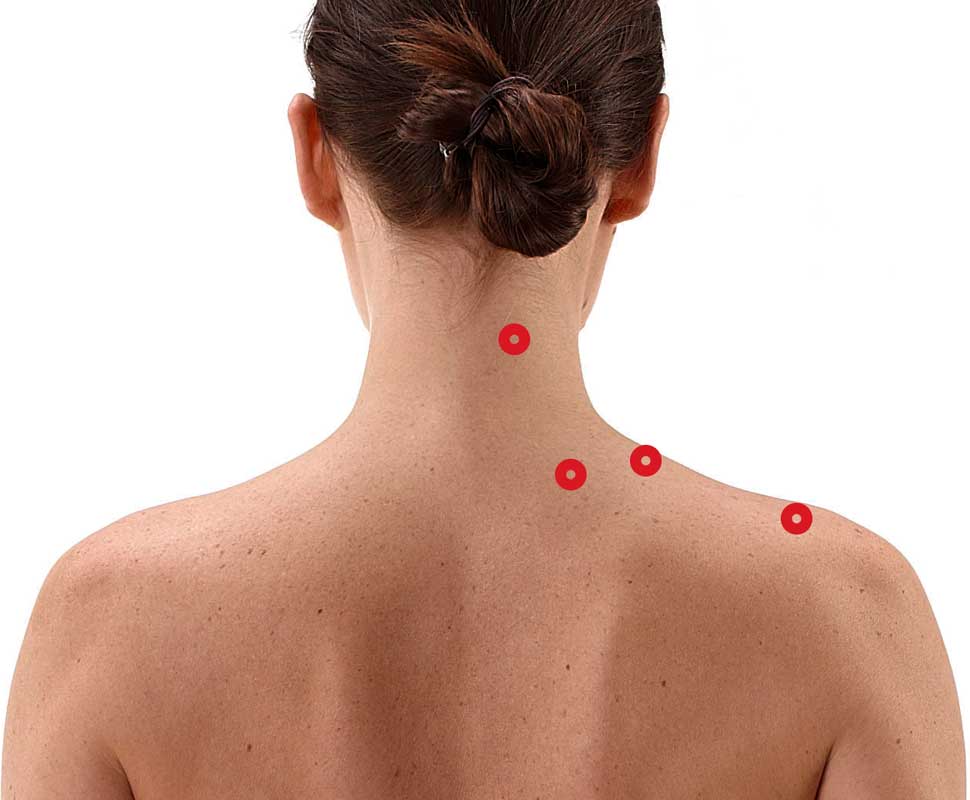 Discover benefits, usage and diverse applications
For detailed information on how to properly use Crosstape patches and how Crosspuncture Therapy works to deliver a variety of benefits, click below.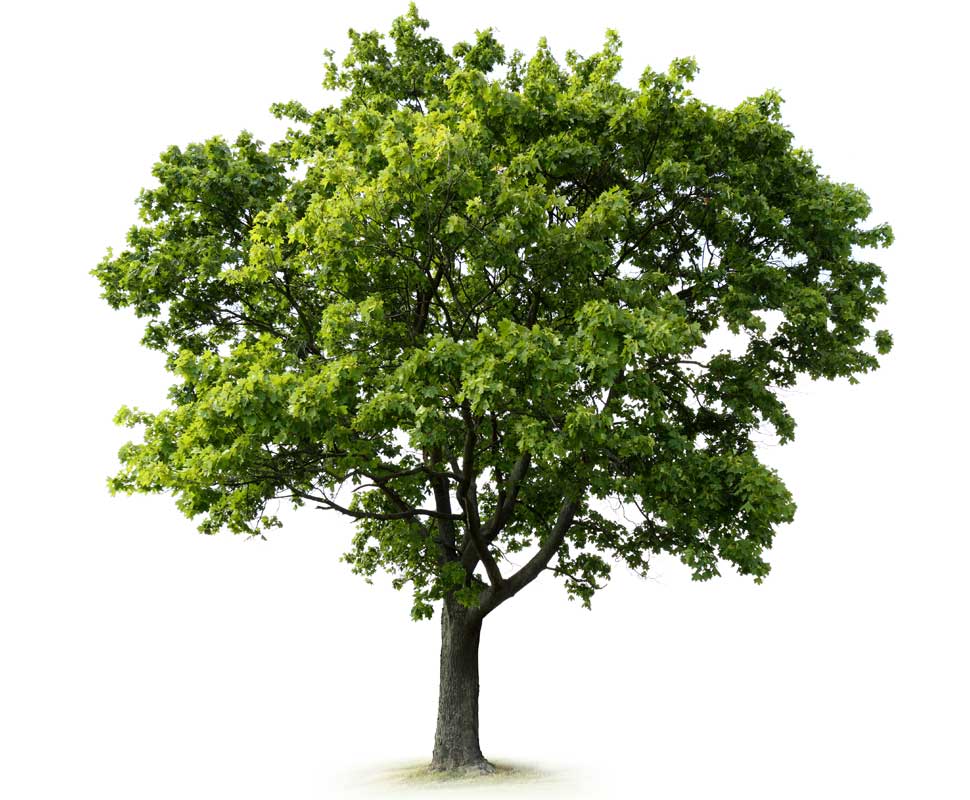 Environment and Sustainability
Our environmental concerns for waste and conservation have been carefully managed through the continuing efforts of biviax, which has received the environmental certificate from Germany's Green Dot Dual System (Duales System Grüner Punkt) for K-Tape and Crosstape. The prevention of production and packaging waste, and thus the conservation of resources and reduction of greenhouse gas emissions, has continued to be a strategic objective at biviax.
The outer packaging for our products consists solely of paper and cardboard. Neither plastic sockets nor plastic backing materials are used for the K-Tape rolls. We use only paper and cardboard here, as well. These items are more costly to produce, but are proving more friendly to our environment.
×
Pricing for
healthcare

Professionals

If you are a Therapist, Doctor or a Medical Facility you are entitled to special pricing. Register now!