Wissenschaftliche Kooperation
Die K-Taping Academy hat eine Kooperation mit der Universität I.T.S. nahe Delhi / Indien geschlossen. Die I.T.S. ist als führende Einrichtung für therapeutische Fortbildungen in Indien benannt worden. Zusammen mit der I.T.S. werden unsere Kurse in Indien durchgeführt. Zusätzlich haben wir mit der I.T.S. vereinbart, jährlich Studien zum Thema K-Taping durchzuführen und zu veröffentlichen.
Wir freuen uns sehr über diese wissenschaftliche Kooperation.
Auf folgenden Kongressen und Veranstaltungen können Sie die K-Taping Academy treffen:
| | | |
| --- | --- | --- |
| 27.-28.09. | Essen: | TheraPro |
| 18.-21.11. | Düsseldorf: | Medica |
The K-Taping Academy teamed up with the I.T.S. University close to Delhi / India. The I.T.S. is considered the leading Institution for therapeutic training in India. Together with the I.T.S. our courses are carried out in India. Additionally we have agreements with the I.T.S. to conduct and publish K-Taping studies annually.
We are very happy about this scientific cooperation.
You can meet the K-Taping Academy at the following congresses:
| | | |
| --- | --- | --- |
| 27.-28.09. | Essen: | TheraPro |
| 18.-21.11. | Düsseldorf: | Medica |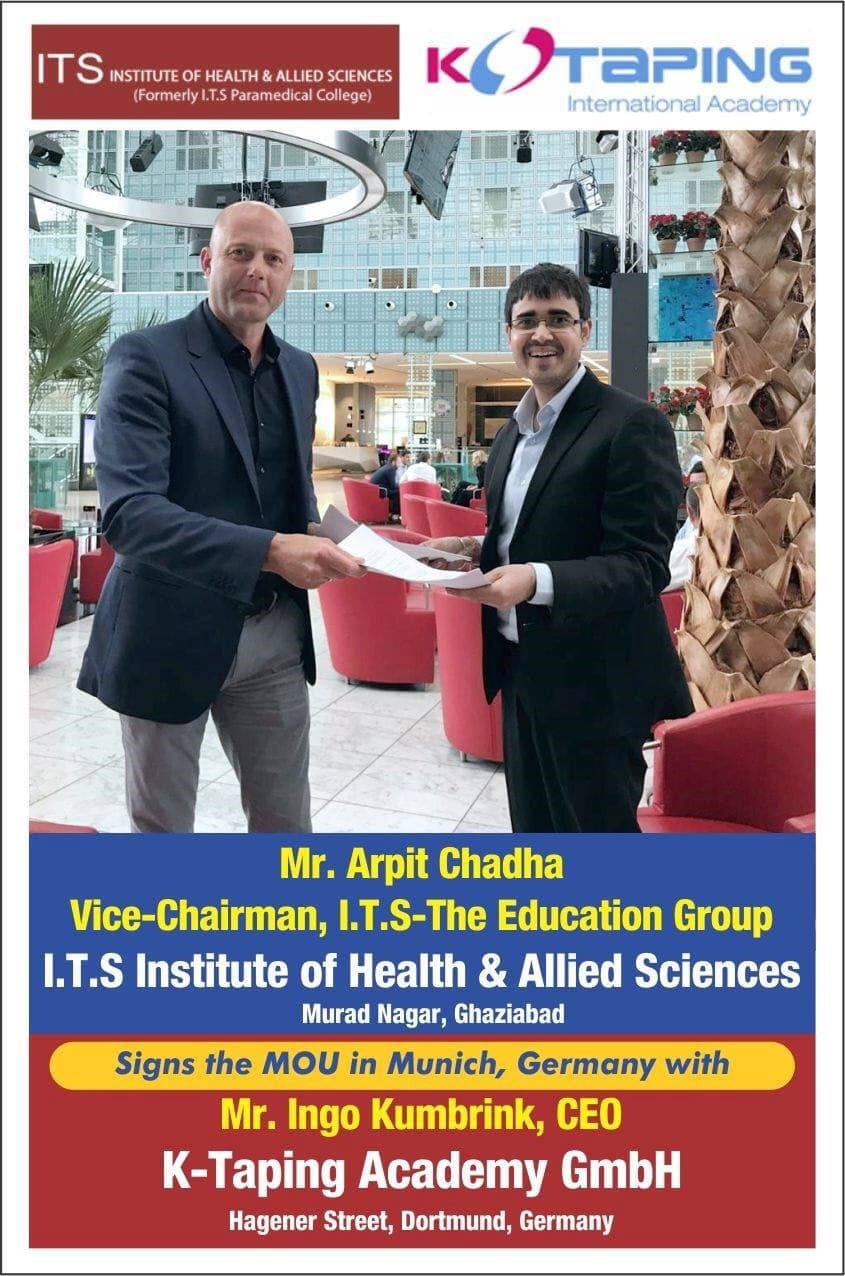 ---