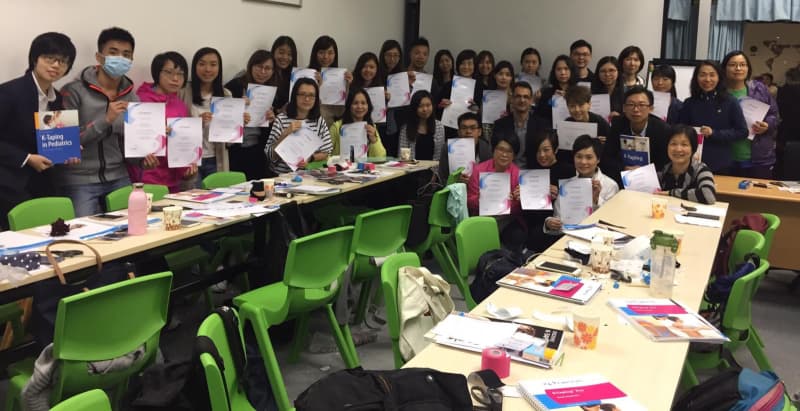 Erfolgreiche Kurse der K-Taping Academy in Hong Kong

Wie bereits im vergangenen Jahr gab es dieses Jahr wieder Kurse der K-Taping Academy in Hongkong.
Aufgrund der bereits erfolgreich absolvierten Kurse des letzten Jahres, waren die Kurse dieses Jahr unglaublich gefragt und entsprechend gebucht.
Die Academy hat neben dem K-Taping Pro Kurs auch K-Taping Ergo, Logopädie und Gyn Kurse abgehalten.
Alle Kurse waren sehr gut besucht. Die Resonanz der Kursteilnehmer war durchweg ausgesprochen positiv.
Die K-Taping Academy freut sich bereits darauf nächstes Jahr wieder Kurse in Hongkong abhalten zu dürfen.
Successful courses of the K-Taping Academy in Hong Kong

Like last year, there were courses from the K-Taping Academy in Hong Kong this year.
Due to the already successfully completed courses last year, this year the courses were incredibly popular and booked accordingly.
In addition to the K-Taping Pro course, the Academy also held K-Taping Occupational Therapy, Speech and Language Pathology and Women's Health courses.
All courses were very well attended. The response of the students was consistently very positive.
The K-Taping Academy is already looking forward to hold courses in Hong Kong in the next year.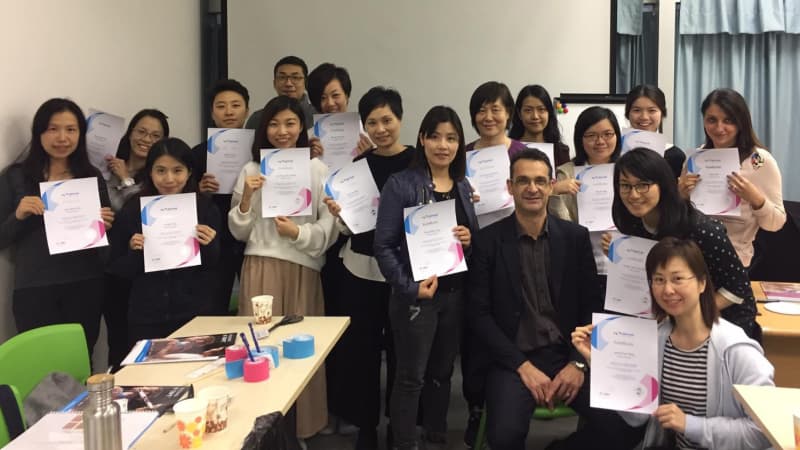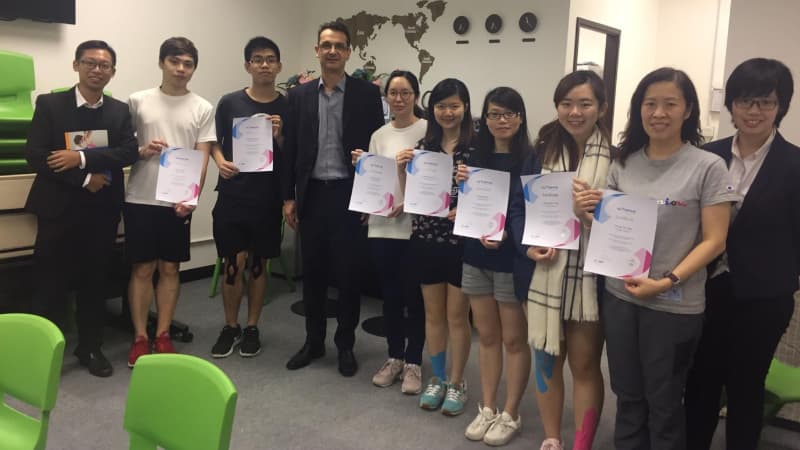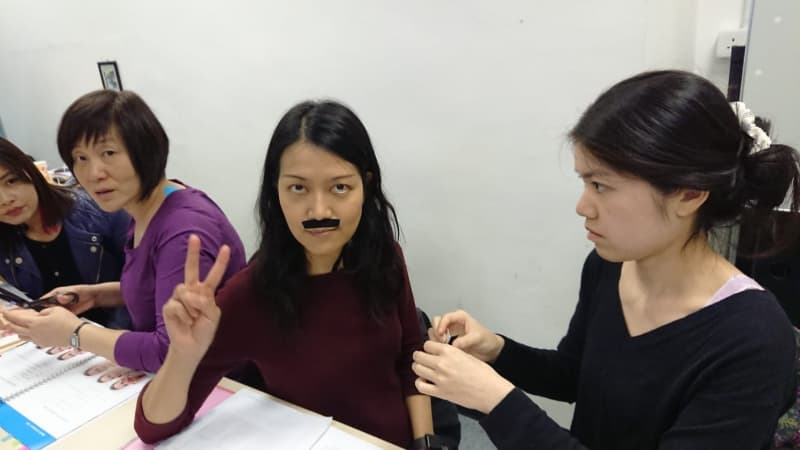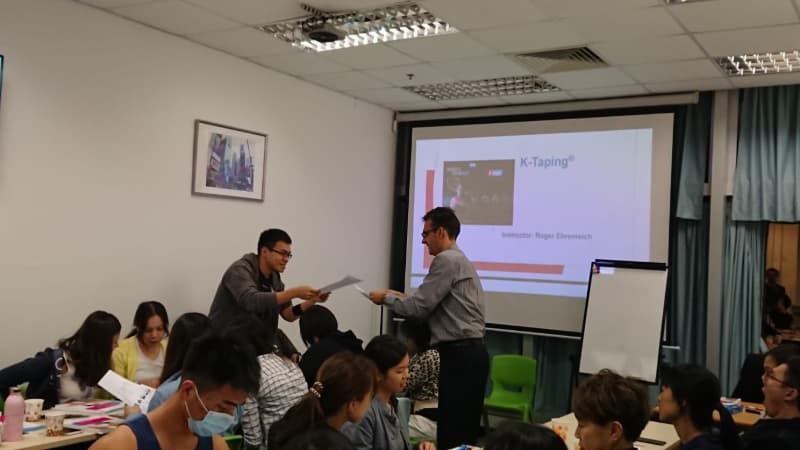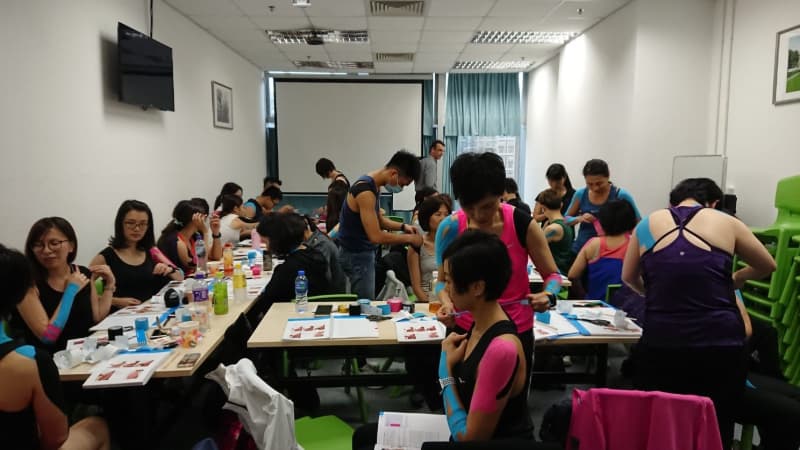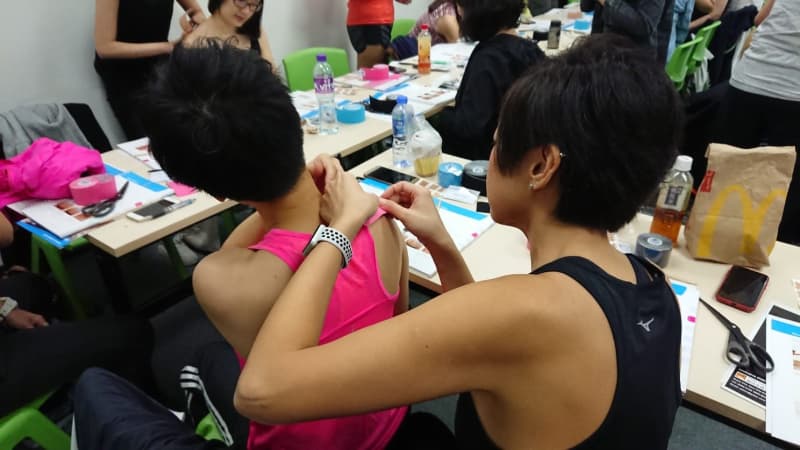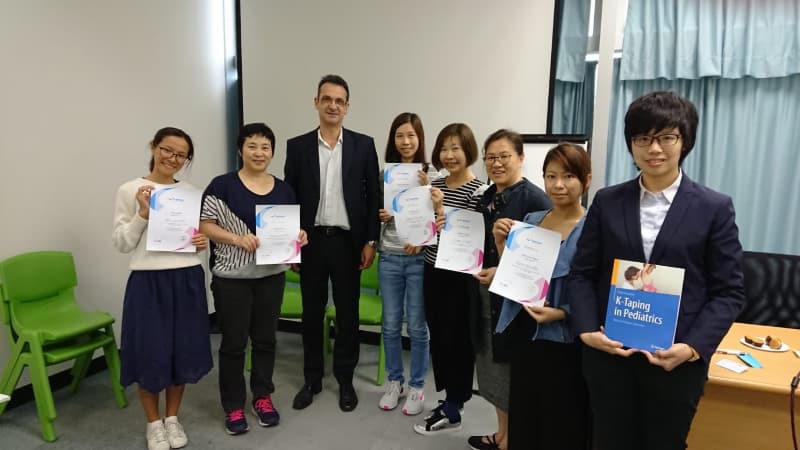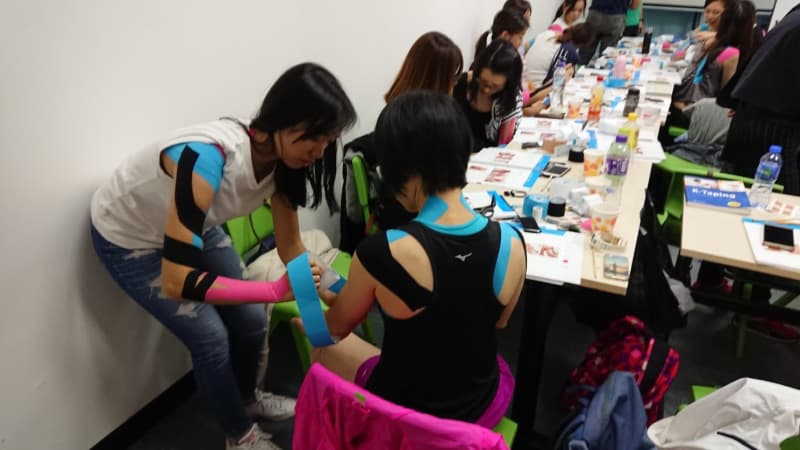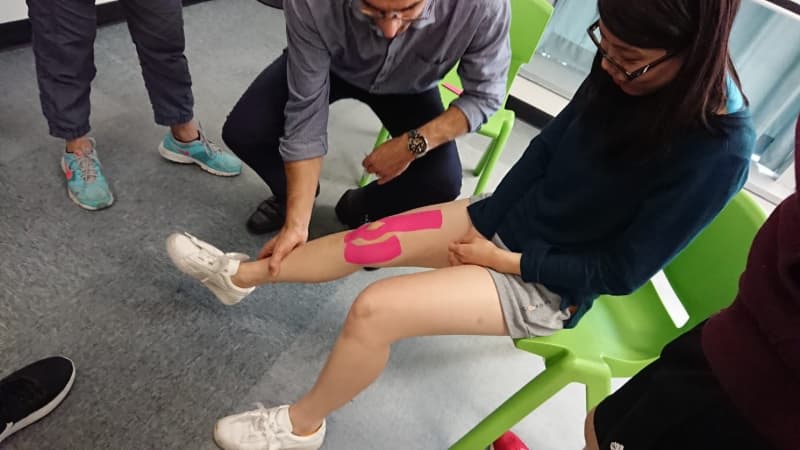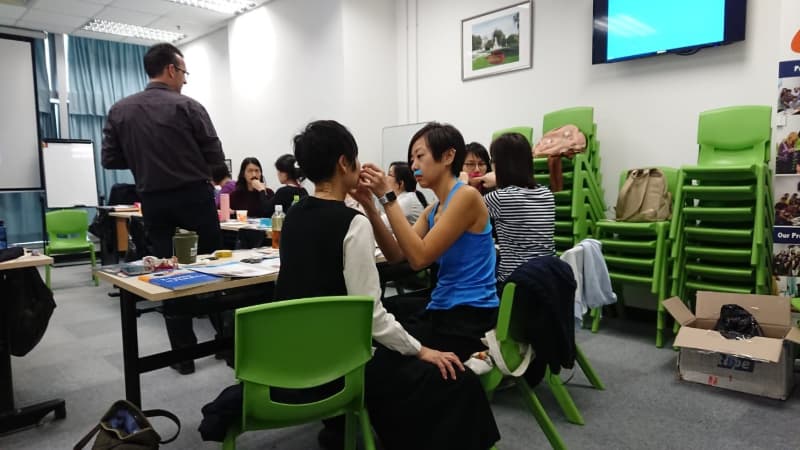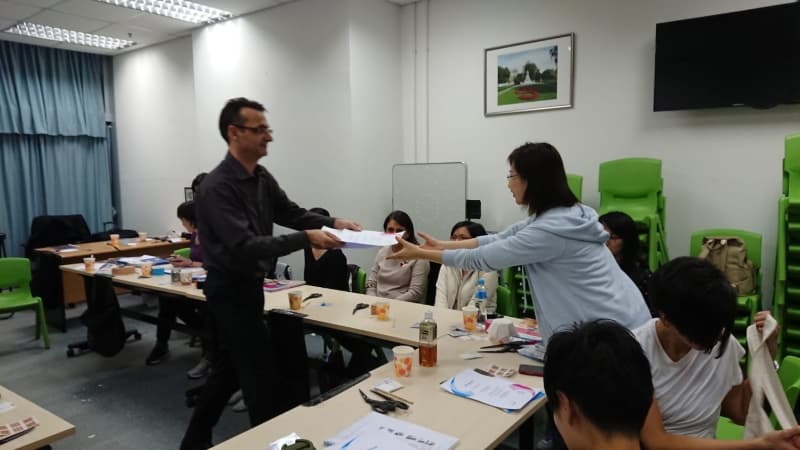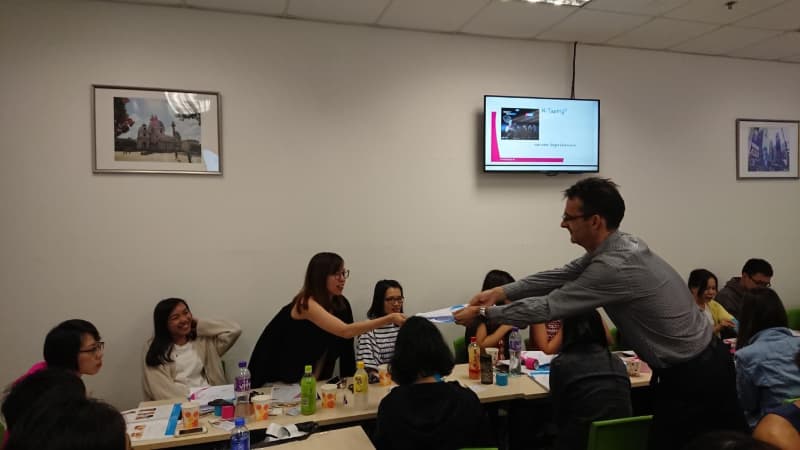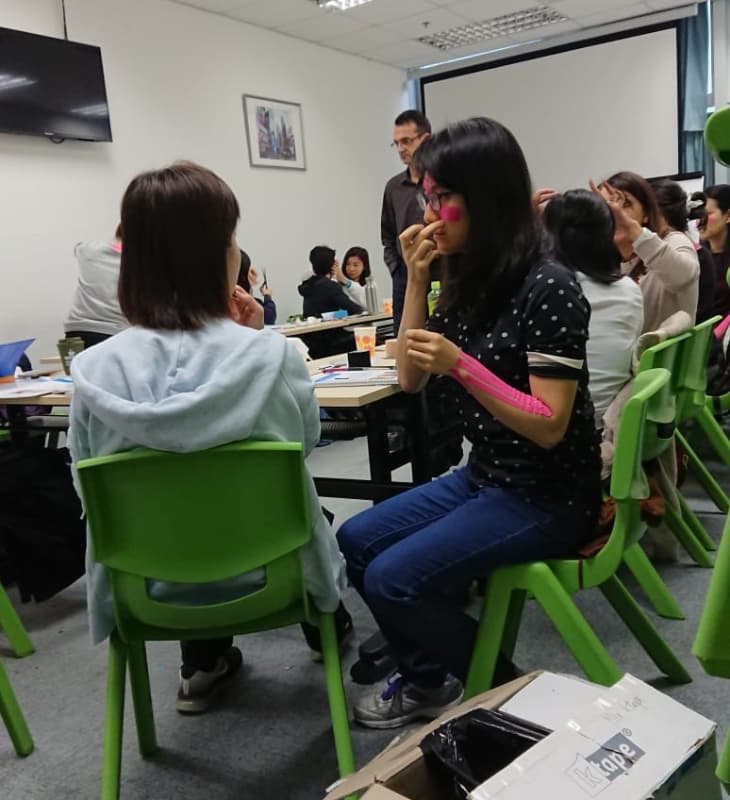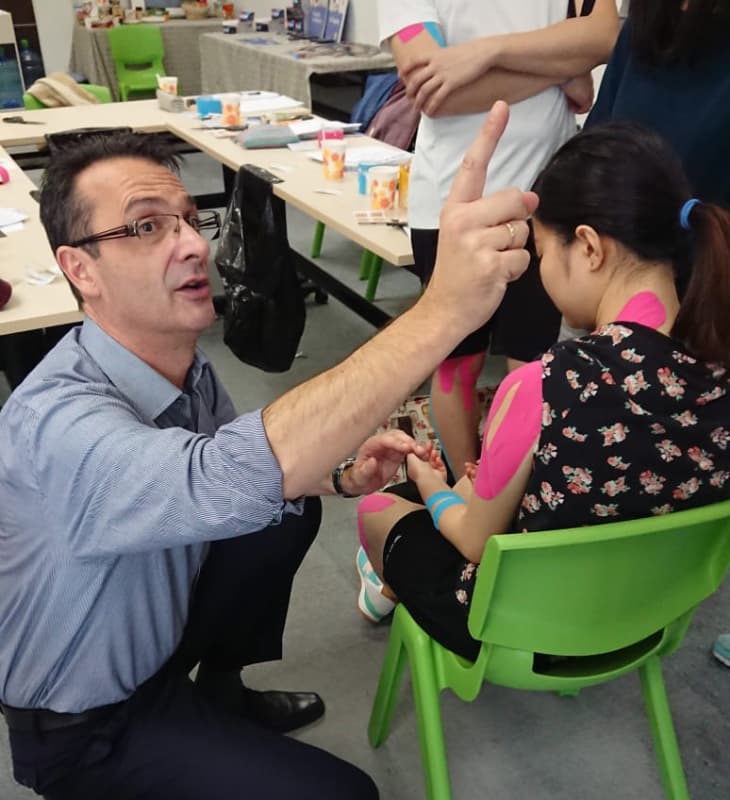 ---