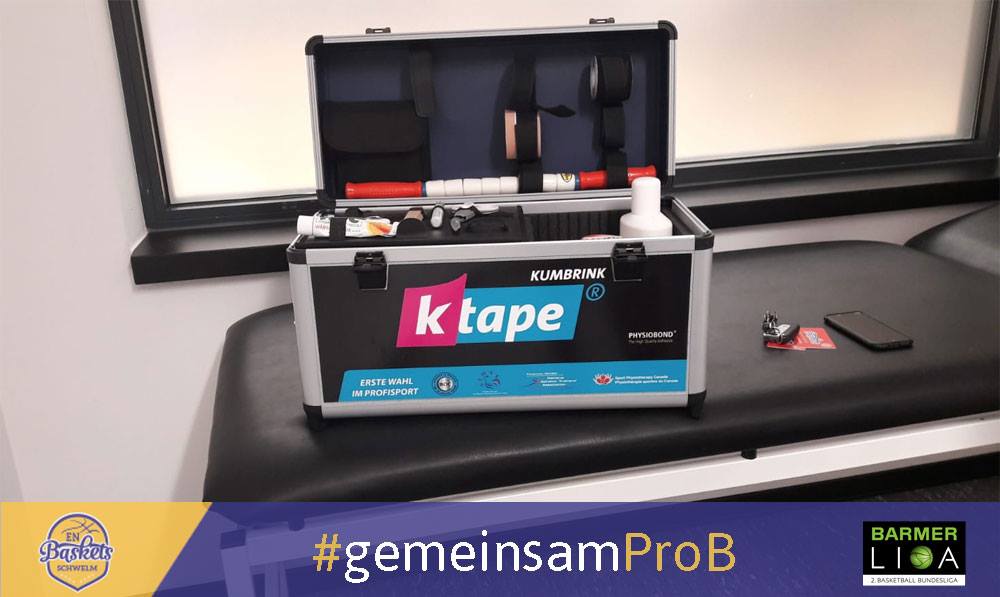 Keine Kompromisse - Nicht im Sport und nicht beim Tape

Wir unterstützen die EN Baskets mit unsererm K-Tape!
K-Tape ist weltweit bekannt ist für seine optimale Qualität und Performance. Sei es in der Therapie oder Spitzensport. Durch die Verwendung hochwertigster Baumwolle, eines elastischen Fadens, der seine Dehnfähigkeit auch unter extremer Belastung behält und einen eigens für K-Tape entwickelten Kleber, ist die gleichbleibende und zuverlässige Qualität immer gewährleistet.
No compromises - not in sports and not in tape

We support the EN Baskets with our K-Tape!
K-Tape is known worldwide for its optimal quality and performance. In therapy use or in professional sport. By using the highest quality cotton, an elastic thread that retains its elasticity even under extreme load and a glue specially developed for K-Tape, the consistent and reliable quality is always guaranteed.
---