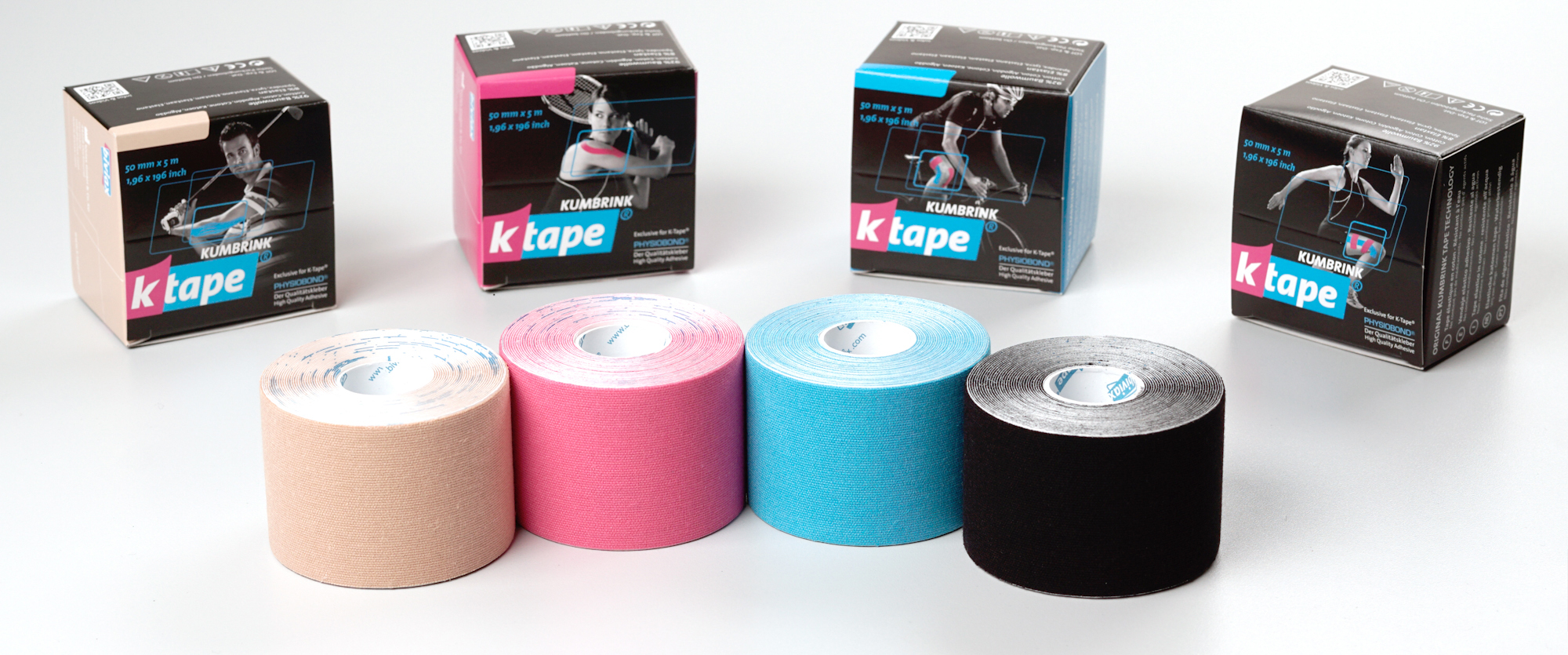 Jetzt neu: K-Tape® in der Einzelverpackung.
Der Umwelt zuliebe haben wir bisweilen unser K-Tape® in der 4er Display Box angeboten. Bestellte Einzelrollen wurden ohne Verpackung, nur gelabelt, versendet.

Durch den immer wiederkehrenden Wunsch unserer Kunden nach einer Verpackung für Einzelrollen, haben wir, passend zu unserer 4er Box, die Einzel Display Box entwickelt.
Bestellungen von ein oder zwei Rollen werden mit dieser Box ausgeführt. Mit Rücksicht auf unsere Umwelt, werden Bestellungen ab drei Rollen in unserer 4er Box Versand.
---
New: K-Tape® in a single packing.
For the sake of our environment we offered our K-Tape® in the 4 pack display box. Ordered single roles were shipped without packing, only labeled.
Because our customers requested a package for single roles, we have developed a single packaging display box that matches our 4 pack box.
Orders of one or two rolls are shipped in the new box. In consideration of our environment, are orders from three roles shipped in our 4 pack box.