DISCOVER K-TAPING
®
PROFESSIONAL TRAINING IS ESSENTIAL IN ORDER TO EFFECTIVELY USE K-TAPING®.
THERAPISTS THAT COMPLETE THE K-TAPING® COURSES ARE ABLE TO EFFECTIVELY USE THE COMPLEX POSSIBILITIES OF THIS THERAPY.
THE K-TAPING ACADEMY OFFERS A CERTIFIED TRAINING PROGRAM BY BIRGIT KUMBRINK IN MORE THAN 40 COUNTRIES. INSTRUCTORS ARE CERTIFIED PHYSIOTHERAPISTS AND K-TAPING® SPECIALISTS.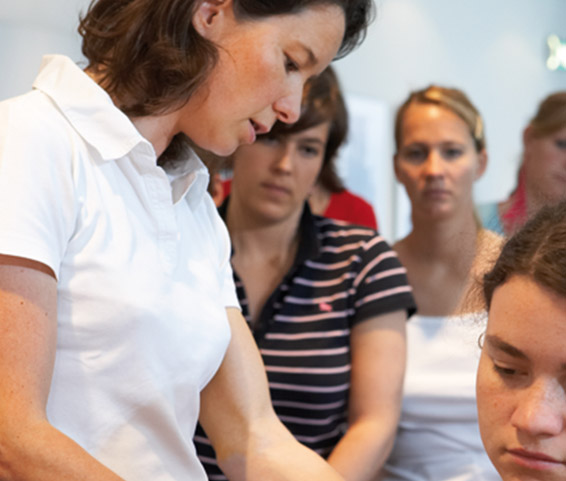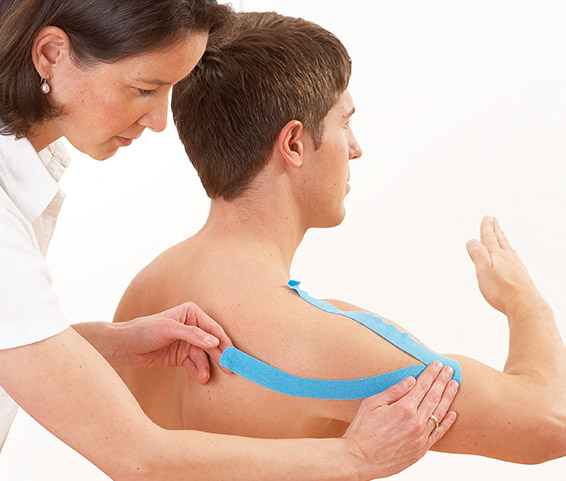 K-TAPING
®

PRO

The K-Taping Pro (Professional) course covers the basic functions and effects of K-Taping®. Applications learned in the two-day course are for muscle, ligament, functional corrections, and fascia corrections. Lymphatic correction techniques are also introduced.

Participants will receive instruction on the application of combination techniques for multiple conditions including: impingement syndrome, whiplash, low back pain, finger contusion, wrist stabilization, Iliotibial band syndrome, Patellofemoral syndrome, knee arthritis, achilles tendonitis, ankleweakness, plantar fasciitis, scar tape application, lymphatic dysfunction andmore - aswell as the indications and usage of CROSSTAPE®.

Duration: 2 days
Certificate: IKTP-P
K-TAPING
®

SPEECH AND LANGUAGE THERAPY

The K-Taping® Speech path course covers the basic functions and effects of K-Taping®. Applications learned in the two-day course are for muscle, ligament, functional- and fascia corrections and lymphatic techniques.

Participants will receive instruction on the application of combination techniques for multiple conditions including: Respiratory support COPD, temporomandibula joint, facial nerve paralysis, entire cervical spine tape, upright posture, hypersalivation, mandibular stabilisation, trigemenial neuralgia, neurovegetative tapes, mentalis, and more and also usage of CROSSTAPE® and 12energies®.

Duration: 2 days
Certificate: IKTP-S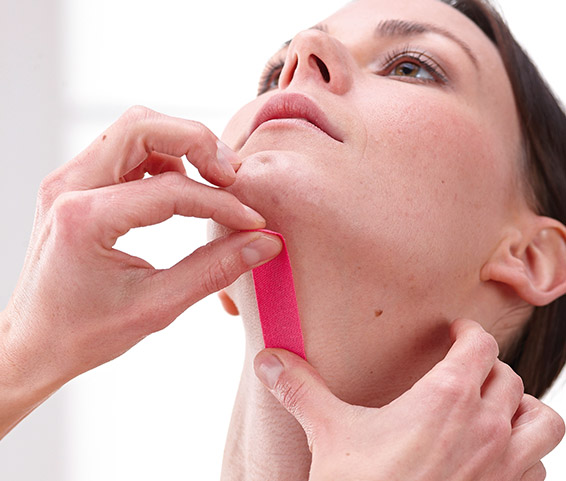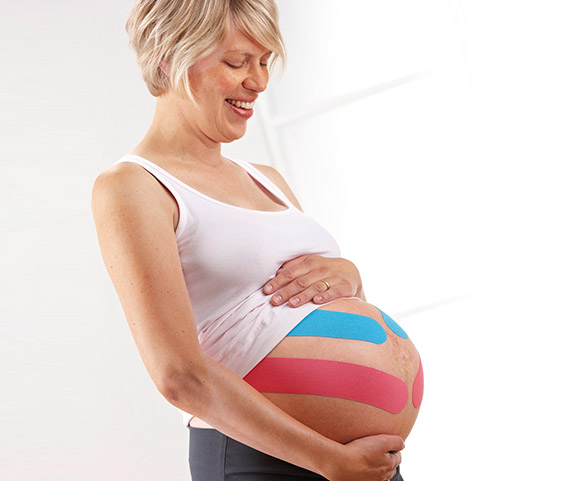 K-TAPING
®

OB/GYN – WOMEN´S HEALTH

K-Taping® for OB/GYN is a two-day, practical application course in women's health and covers K-Taping techniques for muscle, ligament, functional and fascia corrections. Lymphatic techniques are also introduced.

Participants will receive instruction on the application for multiple conditions including Abdominal support techniques during pregnancy, lumbar and neck muscle relaxation, sacral iliac joint support, postural correction application, postnatal recovery of the uterus and abdominal pain/cramping, treatment of edema during pregnancy, post surgical and lymphedema cases, breast engorgement, mastitis, usage of CROSSTAPE® and more.

Duration: 2 days
Certificate: IKTP-GYN
K-TAPING
®

PAEDIATRICS

The K-Taping® Pediatrics course covers the basic functions and effects of K-Taping®. Applications learned in the two-day course are for muscle, ligament, functional- and fascia corrections and lymphatic techniques.

Participants will receive instruction on the application of combination techniques for multiple conditions including: Poor posture and posture-related damage, leg axis, scoliosis, deformities of the feet, spastic pes adductus, pes valgus, club foot, plexus palsies, Volkmanns´s contracture, AMC and more - and usage of CROSSTAPE®.

Duration: 2 days
Certificate: IKTP-PE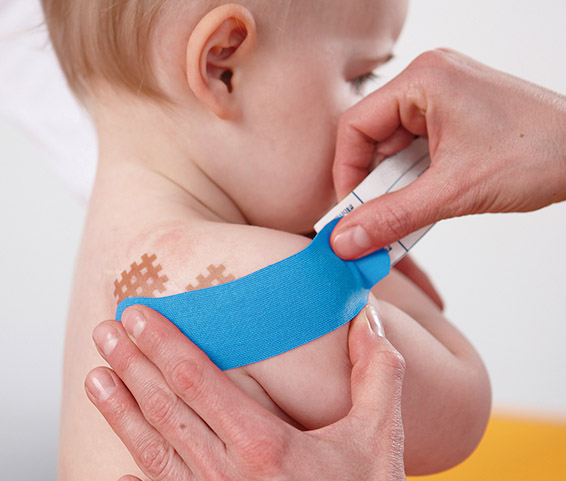 K-TAPING
®

LYMPH

K-Taping® Lymph is a one day comprehensive course which covers applications for the treatment of lymphatic congestion. The lymphatic correction technique learned in this course offers three modes of action to form the foundation for continual lymphatic flow during the entire wearing period of tape.

Applications for intact and defective lymph node chain, drainage of arm, hand, leg, foot, upper and lower trunk, face, joints and abdomen. Stemmer´s sign for hand and foot, spiral technic, fibrosis, haematoma and Sudeck´s atrophy, Post-Cancer-Concept and more.

Duration: 1 day
Certificate: IKTP-LY
K-TAPING
®

SPORT

K-Taping® Sport is a specialist course which builds on the knowledge gained through the K-Taping® Pro, with a specific focus on treatment concepts and applications for injury prevention, training, and rehabilitation related to competitive sport. Instructed by a highly trained K-Taping® instructor, this course is excellent for the sportmedicine professional supporting athletes at the competitive or recreational level. The K-Taping® Pro is not a pre-requisite for this course.

Duration: 2 days
Certificate: IKTP-SP