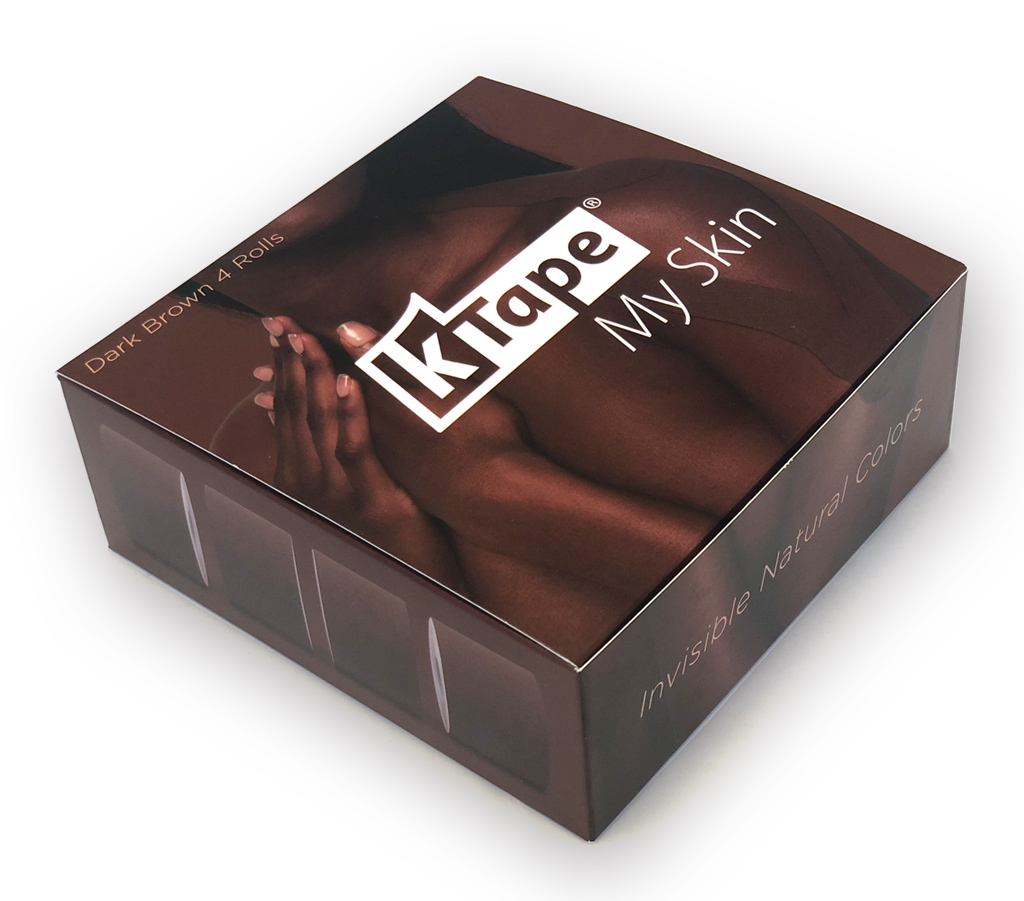 Neues Design und neue Produktreihe

Mit dem neuen K-Tape My Skin habe wir auch das Design unserer Marke und das Design unserer Verpackungen überarbeitet. K-Tape kommt in einem frischen und dynamischen Design zu Ihnen. Als Einzelrolle, 4er Box, XXL und der praktischen Mixed Box.
Mit der K-Tape My Skin Mixed Box erhalten Sie zu den 5 Rollen K-Tape auch einen Color Guide mit dem Sie den richtigen Hautton einfach bestimmen können.
---
New design and new product series

With the new K-Tape My Skin we also have a new design of our brand and the Revised design of our packaging. K-Tape comes in a fresh and dynamic design to you. As a single role, box of 4, XXL and practical Mixed box.
With the K-Tape My Skin Mixed Box you also get one of the 5 rolls of K-Tape Color Guide with which you can easily determine the right skin tone.