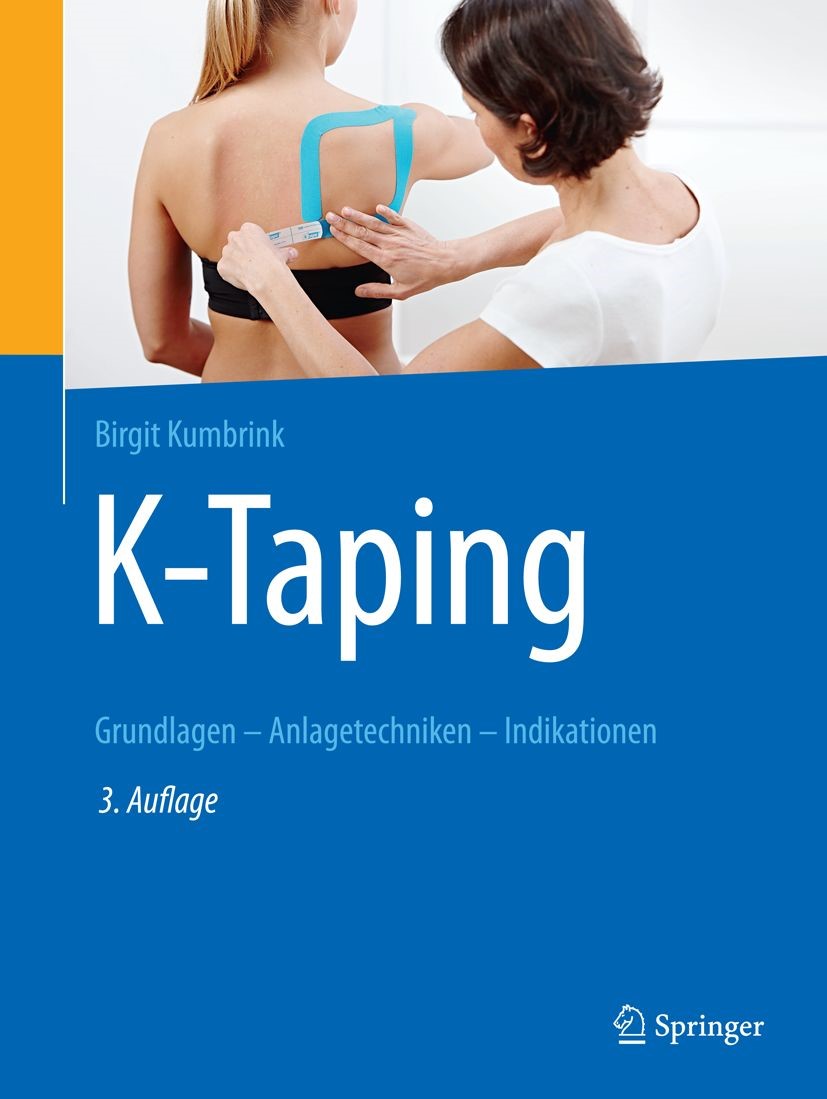 K-Taping - Das Praxishandbuch von Birgit Kumbrink jetzt neu in der 3. Auflage

K-Taping von Birgit Kumbrink ist der Bestseller im Springer Verlag und international das Standardwerk zur Therapie. Bereits in 8 Sprachen übersetzt, arbeiten schon heute über 40.000 Physiotherapeuten, Ergotherapeuten, Ärzte, Trainer und Heilpraktiker damit.
Dieses Praxisbuch informiert umfassend über die etablierte K-Taping-Methode und zeigt Ihnen, wann und wie Sie diese Methode professionell einsetzen.
Neu in der 3. Auflage: Hautreaktionen durch falsche Tapeanlage vermeiden und 10 neue Indikationen für CROSSTAPE.
Über 600 Abbildungen zeigen Schritt für Schritt Anlagetechniken für über 100 Krankheitsbilder.
K-Taping - The practical manual by Birgit Kumbrink now in its 3rd edition

K-Taping by Birgit Kumbrink is the bestseller in Springer Verlag and internationally the standard book for tape therapy. Already translated into 8 languages, more than 40,000 physiotherapists, occupational therapists, doctors, trainers and non-medical practitioners are working with it.
This practical book provides comprehensive information about the established K-Taping method and shows you when and how to use this method professionally.
New in the 3rd german edition: Avoid skin reactions caused by improper tape and 10 new indications for CROSSTAPE.
Over 600 illustrations show step-by-step techniques for more than 100 clinical diseases.
---