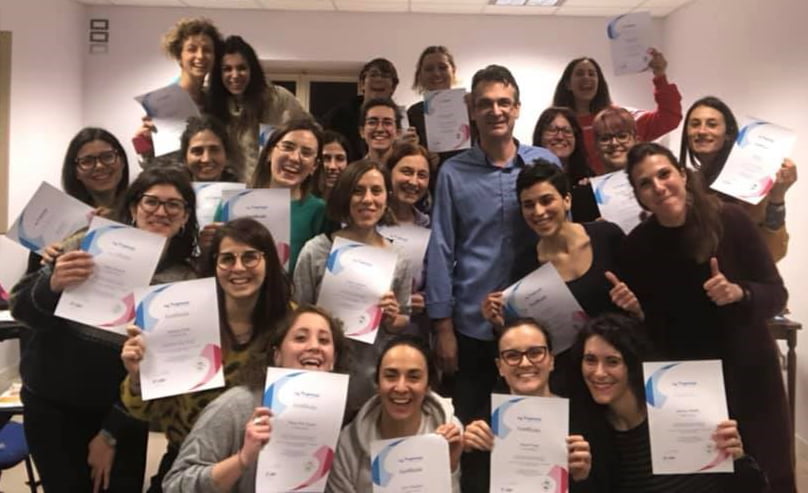 K-TAPING ACADEMY Kurse in Italien
Am 25.01.2020 fand unser erster K-Taping Gyn Kurs für Hebammen in Italien statt. Die Hebammen waren begeistert von den Anwendungsmöglichkeiten. Auch nutzten Sie die Gelegenheit für Patientenvorstellungen. Die Patienten berichteten sehr schnell über eine deutliche Verbesserung. Wir werden im Kontakt bleiben mit den Teilnehmerinnen und der nächste K-Taping Gyn Plus Kurs wird gerade für den Sommer geplant.
Grazie a tutti
On January 25th, 2020 our first K-Taping Women's Health course took place in Italy. The midwives were enthusiastic about the possible applications. They also used the opportunity for patient presentations. The patients reported a significant improvement very quickly. We are staying in touch with the participants and the next K-Taping Women's Health Plus course is planned for summer.
Grazie a tutti
---